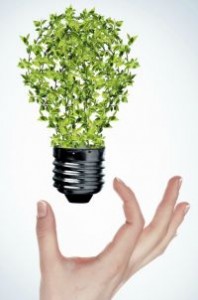 Healthcare Global reports that there is one sustainability initiative that truly defines "green procurement." It is single-use medical device (SUD) reprocessing, which allows hospitals to reduce the cost of purchasing select medical devices and decrease waste from entering the landfill, all without compromising the quality of care.
At the very basic level, third-party reprocessing involves cleaning, testing, repackaging and sterilizing a number of medical devices labeled by the original equipment manufacturer (OEM) as "single-use."

A U.S. Government Accountability Office report from 2000 concluded that FDA-regulated reprocessed devices are as safe and effective as original equipment. Reprocessed devices are also much cheaper than an original device, coming in at about half the cost of an original device. In fact, according to the Association of Medical Device Reprocessors (AMDR), reprocessing one to two percent of  all single-use devices could save the healthcare industry up to 2 billion in supply chain costs.

The benefits of reprocessing expand well beyond financial incentives too. One of the leading reprocessing companies in the U.S. helped divert nearly 7.6 million pounds of medical waste in 2012 alone. Breaking this down to the individual hospital level, reprocessing can help hospitals divert more than 8,000 pounds of regulated medical waste from landfills each year, while larger systems can divert more than 50,000 pounds.
Read the full article here