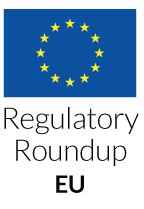 The Council of the European Union has published a compromise text on medical device regulation, three years after the Commission first proposed reworking the legislation. Making the breakthrough has set the stage for a discussion of the draft at the Employment, Social Policy, Health and Consumer Affairs Council (EPSCO) meeting this week.
Officials at the European Commission proposed changing the medical device regulations in 2012 to standardize approaches across the region, only to see the initiative to get stuck at the Council. After four presidencies tried and failed to advance the process, Latvia has reached a compromise in the form of a 676-page document. Health ministers will discuss the draft this week, after which it may advance to a trilogue in which the Council, Commission and Parliament will try to agree upon a final text.
The preliminary nature of the draft and range of interpretations that can be applied to some sections mean many questions remain unanswered. Lawyer Erik Vollebregt has a detailed analysis of what he sees as the standout points in the text on his MedicalDevicesLegal blog. Both Vollebregt and Politico pick out the draft's stance on the reprocessing of medical devices as a hot topic. The draft allows for reprocessing to take place when permitted by national laws, a stipulation that represents a backing away from the commission's initial ambition to harmonize standards across Europe.