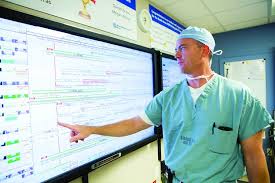 By  Julius A. Karash
The University of Maryland Medical Center is cutting costs in a sizable way through the adoption of data-driven sustainability and energy-efficiency practices regarding its management of operating rooms and the use of medical devices.
Adopting approaches that are supported by the health care member association Practice Greenhealth, the medical center realized savings of $1.2 million through single-use device reprocessing and OR kit reformulation in 2014, says Justin Graves, R.N., the medical center's sustainability manager. Additional savings were derived from more efficient energy usage, reduced medical waste and increased recycling.