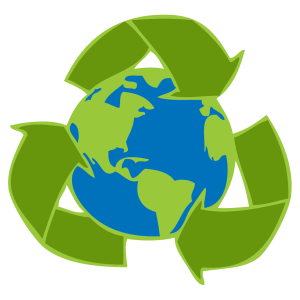 The Association of Medical Device Reprocessors is happy to celebrate Earth Day today and congratulate our partners who are committed to implementing sustainable, environmentally friendly practices.  AMDR member-companies are committed to greening healthcare.  SUD reprocessing is one of the most effective sustainability initiatives used by hospitals today.  By using regulated commercial reprocessors, hospitals can not only extend the life of their existing medical devices (and thus save money), but they can also reduce the amount of operating room waste generated.  AMDR has assembled a "green year in review," highlighting some of the best green reprocessing-related stories of the last 12 months.  Stories at links below.
Green Year in Review
DOTmed Healthcare Business News: April Edition
Due to technological advancements, medical devices no longer have to be uniformly disposed of; instead, many can be reprocessed to serve new purposes, reducing environmental waste and high equipment costs.
Practice Greenhealth, a nonprofit membership and networking organization for sustainable healthcare, has announced a new tool designed to help hospital and health system professionals build support for sustainability by creating buy-in among key leaders.
Washington State's Grays Harbor Community Hospital is yet another example of an organization committed to reducing its carbon footprint by utilizing new technologies in order to make large-scale recycling more accessible.
Adopting approaches that are supported by the health care member association Practice Greenhealth, the medical center realized savings of $1.2 million through single-use device reprocessing and OR kit reformulation in 2014.
CleanMed connects leaders at the forefront of implementing sustainability projects, green building design and environmentally preferable purchasing.
Here are 10 ways you can save big by reprocessing, reorganizing, reducing and recycling.
Adopting approaches that are supported by the health care member association Practice Greenhealth, the University of Maryland Medical Center realized savings of $1.2 million through single-use device reprocessing and OR kit reformulation in 2014.
Reprocessing is a key component in environmental sustainability programs and is a proven means of not only decreasing the quantity of waste going into incinerators and landfills, but in decreasing the cost of providing safe, effective devices.
Practice Greenhealth reports that diverting 92,205 tons of waste from landfills through recycling saved nearly $4 million in one year, with single-use device reprocessing accounting for 873 tons prevented from becoming medical waste.
The amount of waste that happens in a hospital setting can be staggering. Recycling items that can be recycled is smart – as is conducting studies to identify which new items could make the cut.
Hospitals nationwide are transforming their surgical suites through environmental innovation, with practices includes waste minimization, recycling, and environmentally preferable purchasing.
Hospitals in the U.S. generate some 7,000 tons of waste per day, or more than 2.3 million tons a year.  By making smarter purchasing decisions upstream and recycling, reusing, and composting waste, hospitals can save money while diverting loads of waste from landfills and incinerators.
Every year, to simply operate, hospitals must burn through gigatons of fossil fuel energy.  Leading the fight against climate change is the smart thing — and the right thing — to do for a sector of society sworn to do no harm.
From 2012 through 2014, Broward Health has been able to divert 6,322,690 pounds of waste from landfills and saved $3,366,113 within its top three green Initiatives: reprocessing of single-use devices (SUDs), operating room (OR) waste reduction, and integrated waste-stream solution (IWSS) programs.
Virginia Mason Medical Center is a prime example of a healthcare center which has saved millions of dollars through smarter purchasing decisions. This Seattle-based hospital saved $3 million in supply costs over three years after instituting a reprocessing program for single-use devices.
Practice Greenhealth launched the Healthier Hospitals Initiative in 2012 to raise the bar in healthcare sustainability, challenging the entire healthcare sector to accelerate its progress as a whole.
Since nurses are responsible for much of patient care, they're uniquely positioned to promote sustainability concerns in the health care industry and to help the organizations they work for make the changes demanded by dwindling resources.
After achieving success in getting more hospitals involved in reducing their carbon footprint, the Healthy Hospitals Initiative will remain a Practice Greenhealth program.
This year, Practice Greenhealth is pleased to recognize Dartmouth-Hitchcock Medical Center (D-H) for its outstanding efforts to reduce the environmental impact of the surgical environment.
One of the goals of the Smarter Purchasing Challenge is to increase the purchases of reprocessed SUDs by at least 50 percent over baseline. While the collection of FDA-approved SUDs for reprocessing reduces waste tonnage and disposal costs, it is equally important for hospitals to purchase back the reprocessed devices to maintain the demand, closing the loop.