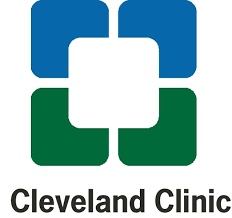 Sources: Crain's Cleveland Business, Modern Healthcare
Cleveland Clinic has announced the establishment of a $7.5 million Green Revolving Fund — the largest of its kind among U.S. healthcare systems, it says.
Energy-efficiency projects pull money from the fund, which then is replenished by reinvesting the savings from reduced energy consumption as well as rebates.
Nationally, the $7.5 million annual commitment, announced during the Better Buildings Summit in Washington, D.C., is one of the largest in any business sector.
"The establishment of this fund strengthens Cleveland Clinic's commitment to reducing our energy usage and serves as a catalyst for future projects to further reduce our impact on the environment," said Jon Utech, senior director for Cleveland Clinic's Office for a Healthy Environment, in a statement. "As a leader in health care, we are continually looking for ways to improve the health of the communities we serve and reduce our operating costs in order to make care more affordable for our patients."
As part of the challenge, the clinic reduced its energy demand by 12.3% through the end of 2015 by using Energy Star-rated lighting appliances and equipment, making targeted investments, improving energy efficiency of existing buildings through optimization of building systems and other projects.