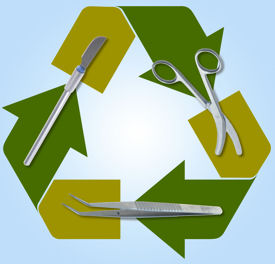 Source: Laura Dyrda, Becker's ASC Review
The reprocessed medical devices market is expected to grow over the next few years, according to a new report from Credence Research.
Here are six key trends:
1. The market was valued at $1.079 billion last year and is expected to reach $2.4 billion by 2022. The market is expanding at a 10.6 percent compound annual growth rate through 2022.
2. The main factors driving the market growth include:
• Pressure to reduce medical waste for environmental concerns
• Managing hospital expenditure
• Improved quality of reprocessed medical devices
3. The North American market is the largest regional market and accounts for more than 50 percent of the market share in 2015. North America is expected to continue dominating the market over the next six years…