The Urgent Need for Hospitals to Reduce Costs, Eliminate Wasteful Practices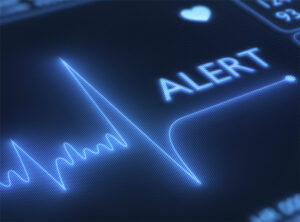 Report after report sounds the alarm. Hospitals are running out of money.
One example: News from the Washington State Hospital Association (WSHA) that, if current trends continue, "about half of the state's hospitals will be out of money by the end of 2023." Hospitals in the state face over $2.5 billion in losses (Fierce Healthcare, December 2022). The culprit is a brew comprised of longer hospital stays, growing wages, and a spike in travel costs.
The story repeats in state after state. WSHA's answer to address the problem? Discharging patients to lower care facilities sooner, according to the WSHA report. There's no one solution, but discharging patients sooner underscores the urgent need for better answers.
Smart Hospitals View "Single-Use" Medical Devices as Assets
Over 10,500 hospitals, including all U.S. News & World Report "Top" Hospitals, all U.S. military hospitals, and 23 German University hospitals collect used "single-use" medical devices (SUDs) that regulatory authorities have found to be substantially equivalent after reprocessing for their safe reuse.
Over $462 million was saved by hospitals and surgical centers that used reprocessed devices in 2021, according to AMDR. But that represents a fraction of the amount that could be saved if all SUDs that could be reprocessed are collected and reprocessed. The industry estimates that if all U.S.-based hospitals that already use reprocessed devices collect and reprocess at the rate that the top 10% performing hospitals do, nearly $2.43 billion more could be saved.
While $2.43 billion won't erase the nation's hospital debts, it will save jobs. It could extend patient stays longer. And it could be used to invest in environmental remediation efforts to reduce the impact of the greenhouse gas emissions emitted by hospitals.
The Right to Reprocess
Consistent with our mission, AMDR stands in support of our hospital and surgical center partners in viewing all medical equipment as assets that healthcare facilities – the consumers of these items – have a right to repair or reprocess.
The larger right to repair movement gaining attention in Congress, state legislatures, and in regulatory agencies, underscores the rights consumers have to repair the products they buy, including the right to choose service or repair providers not affiliated with the original manufacturer. When it comes to medical equipment, hospitals are just like any other consumers of products.
Many electronics consumers are experienced in planned obsolescence measures that some manufacturers build into mobile phones, MP3 players and earbuds. The same is true for those in hospitals and surgical centers who often have little option but to accept the latest model equipment from device manufacturers, which may mean accepting devices with wasteful, built-in planned obsolescence.
In the face of this, SUD reprocessing can serve as a model for how the "right to repair" principles can be exercised elsewhere in healthcare. Establishing a regulatory framework around repair and maintenance activities, creating transparency around the impact (financial and environmental) of unrestricted (but regulated) reuse and repair, and establishing firmly the safety and reliability of reused equipment are among the elements in this.
Reprocessing by the Numbers
In 2021:
10,579 hospitals and surgical centers used reprocessed devices.
49,233,051 SUDs were collected for reprocessing.
30,60,6992 reprocessed SUDs were sold to hospitals.
$462,179,524 was saved by hospitals that used reprocessed SUDs.
20,328,088 pounds of medical waste were eliminated by hospitals that used reprocessed SUDs.
$6,098,426 was saved by eliminating waste disposal costs due to the use of reprocessed SUDs at hospitals.
47 U.S. military hospitals used reprocessed SUDs and 2,897 green jobs were generated by hospitals that reprocessed SUDs.
$2,472,900,611 in projected savings if all U.S. hospitals used reprocessed SUDs at the same rate as the top 10% performing reprocessors.
saved by hospitals that used reprocessed "single-use" medical devices in 2021
saved by eliminating waste disposal costs due to the use of reprocessed "single-use" devices at hospitals in 2021