For Hospitals, the Road to "Net Zero" Begins with Reprocessing "Single-Use" Devices
Net Zero Begins with Extending the Life of "Single-Use" Medical Devices
Hospitals that use FDA-cleared, reprocessed medical devices reduce cost, waste, and greenhouse gas emissions.
They strengthen our supply chain too. Find out how.
For Hospitals, the Road to "Net Zero" Begins with Reprocessing "Single-Use" Devices
Net Zero Begins with Extending the Life of "Single-Use" Medical Devices
Hospitals that use FDA-cleared, reprocessed medical devices reduce cost, waste, and greenhouse gas emissions.
They strengthen our supply chain too. Find out how.
Why use Reprocessed Devices?
Surgeons, physicians, and nurses are some of the most compassionate people on Earth.
Healthcare workers are among the first to adopt sustainable practices at home, like reducing waste, reusing materials where possible, and driving electric vehicles to work. Because of climate change, that same heightened environmental consciousness is urgently needed in their workplace too.
If all hospitals were a country, they would be the fifth-worst producer of greenhouse gas emissions on the planet (Health Affairs, 2020). Studies show the use of reprocessed "single-use" devices cuts greenhouse gas emissions in half compared with using a virgin device each time. Reprocessed devices also cost less and strengthen the supply chain because they keep already manufactured resources more local.
The National Academy of Medicine finds FDA regulated reprocessing to be a key strategy for hospitals to reduce carbon emissions. So too does the Agency for Healthcare Research and Quality, part of the U.S. Department of Health and Human Services. The United Kingdom's National Health Service also advocates for the use of "remanufactured" devices (as they are called in Europe) to reduce greenhouse gas emissions.
AMDR advocates for strong and sensible federal regulation to assure that reprocessed devices are as safe and effective as original equipment. Regulatory authorities in 19 countries, including the US, UK, and EU, have clear requirements and oversight to assure their safe reuse. For more information, see the Top Resources tab.
Isn't it time for your healthcare facility to reduce waste, cut greenhouse gas emissions, and lower costs with one solution? Contact us at info@AMDR.org to be connected with our member reprocessing companies.
What is Reprocessing?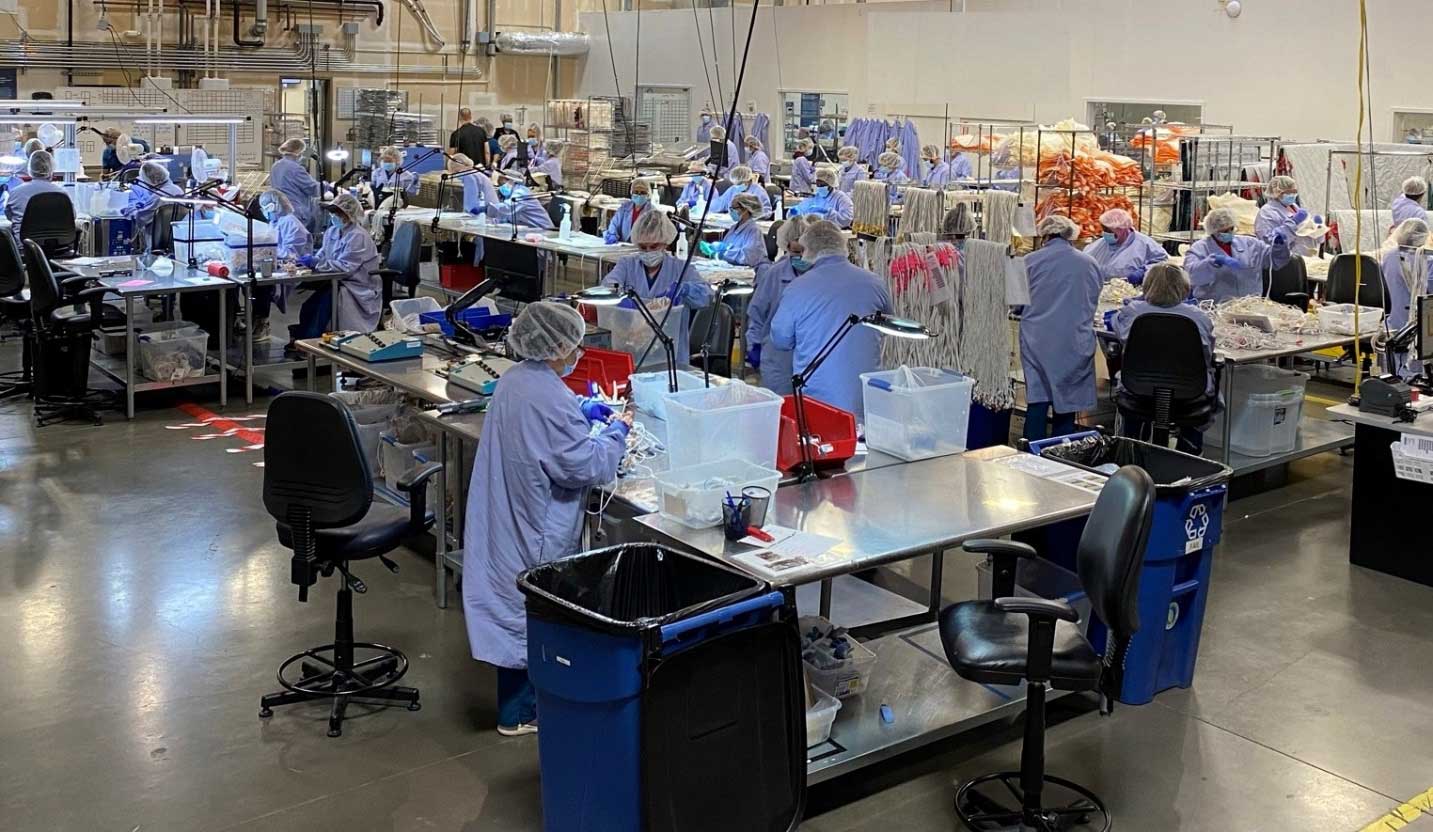 Reprocessing refers to the cleaning, testing, and repackaging of "single-use" medical devices that are regulated by the FDA or similar national regulatory authorities so they may be returned for reuse by hospitals and clinics. In Europe, "reprocessing" is referred to as "remanufacturing."
The practice applies to over 300 types of "single-use" devices that are FDA-cleared or regulated and carry a CE mark in the EU, because regulatory authorities have found the reprocessed devices to be as safe and effective as the original device. Reprocessing occurs off-site from hospitals, at AMDR-member commercial reprocessing facilities.
Use of reprocessed devices is one of the most celebrated innovations in the healthcare industry because use of these devices simultaneously cuts costs and the environmental footprint for hospitals. Reusing devices also strengthens the supply chain by keeping these medical device assets closer to home, minimizing reliance on products shipped from overseas and the materials used to create them. Over a dozen countries have regulatory frameworks that oversee and allow reprocessed devices.
These benefits have led the most prestigious hospitals in the world to embrace reprocessing to provide better care through smarter use of resources.
Today, over 10,500 hospitals and surgical worldwide centers (including the Mayo Clinic, Cleveland Clinic, all US News & World Report "top hospitals," and most German teaching hospitals) are reducing costs, waste, and greenhouse gas emissions, while strengthening the healthcare supply chain – by working with AMDR-member regulated, commercial reprocessing companies.
saved by hospitals that reprocessed with AMDR member reprocessors in 2021
green jobs created by the reprocessing industry in 2021
hospitals and surgical centers used AMDR member reprocessed devices in 2021
Reprocessing Reduces Cost, Waste, and Emissions. Learn More Below.
Responsible Reuse Begins Here
Click below to learn more about how reprocessing reduces costs, waste, and greenhouse gas emissions while strengthening the supply chain.