Hospital Supply Chain Problems Go from Bad to Worse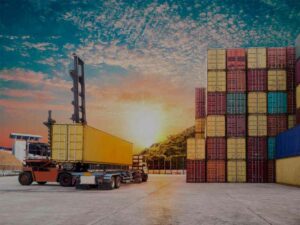 What began as a pandemic-driven personal protective equipment (PPE) shortage has grown into a massive worldwide, healthcare products supply chain nightmare.
"This is a national problem," said Lori Lee, Senior Vice President, Clinical Operations, Yale New Haven Health, in an interview with Forbes (May 2022). When shortages of PPE were resolved, "everyone was happy, including us. What people don't realize is that now it has moved to all these other categories and that's almost harder to deal with. You can't stockpile everything."
Industry experts believe that, while the pandemic was directly responsible for initial supply chain problems, the impact of manufacturing closures in China are going to be felt for months, well into 2023 (Forbes, May 2022).
"It used to be that hospitals would deal with 50 to 100 back-ordered items per day," said Jeff Jochims, Chief Operating Officer of Products and Healthcare Services, Owens & Minor, also speaking to Forbes. "There are many institutions that now are dealing with 800 to 1,000 back orders per day."
What's available on hospital shelves one day may not be there the next. The U.S. Food and Drug Administration (FDA) is concerned enough to have created a list, updated constantly, of the most urgently needed supplies.
Solutions are few. But one is the commercial reprocessing (known as "remanufacturing" in Europe) of "single-use" medical devices (SUDs). The practice reduces stress on the supply chain because devices already "in country" remain domestic and available. Reprocessing not only improves supply chain resilience; it also reduces costs, waste, and greenhouse gas emissions. When hospitals use reprocessed SUDs, they help build resilience into the supply chain for medical devices because reprocessing reduces hospitals' need to buy new equipment. Use of reprocessed devices also extends the life of existing equipment, serving as an alternative supplier in the face of supply chain disruptions. Member reprocessors of the Association of Medical Device Reprocessors (AMDR) are stepping up to meet our hospital partners' need.
"Single-Use" Medical Device Reprocessing Provides Proven Circular Economy Solution
Thousands of hospitals already use at least some reprocessed SUDs. Because reprocessed SUDs cost 25 to 40% less than the original devices, hospitals realize substantial savings they can use to pay for environmental improvements and/or adding capacity for patient care.
AMDR represents the worldwide interests of commercial reprocessors of SUDs as a circular economy solution for healthcare.
Understanding the Green Benefit
Commercial reprocessors collect, ship, track, clean, test, disinfect/sterilize, repackage, and return to hospitals for safe reuse – without disrupting current healthcare practices or forcing clinicians to change their treatment approach. FDA-regulated SUD reprocessing has been a tried-and-true practice for reducing costs, waste, and emissions for U.S. hospitals for two decades. A growing list of countries now regulate SUD reprocessing as a manufacturing activity, including much of Europe.
Recently, researchers conducted and published a well-designed life cycle assessment of one such reprocessed device (an electrophysiology catheter) and found it to reduce ozone depleting emissions by nearly 90%, and climate change-specific emissions by over 50% compared with using an original device (Sustainability, 2021).
Healthcare delivery is particularly unsustainable. Well-intentioned concerns over infection control contributed to a "take-make-use-dispose" culture emblematic of our linear healthcare economy. The shift to disposable products has contributed to a mountain of waste generated by hospitals.
The wasteful habit of disposing products used once that regulatory authorities have found can be safely reused costs health systems (and in the case of the U.S. Department of Veterans Affairs, U.S. Department of Defense, and Centers for Medicare and Medicaid-reimbursed hospitals, the taxpayers) billions of dollars per year. The COVID-19 crisis further fueled the healthcare waste crisis, underscoring the need to "green" the health sector. The pandemic is generating tons of additional medical waste as clinicians dispose of PPE and ancillary medical devices used on COVID patients (The Verge, March 2020).
One Fix – Sustainable Purchasing
U.S. military hospitals used reprocessed "single-use" devices in 2021
number of reprocessed "single-use" devices sold to hospitals in 2021